Welcome to Media-Star, a full-service
content marketing & multimedia branding agency
Increase your revenues with memorable content that will provide a constant stream of motivated and qualified customers ready to buy your goods and services. Our extensive experience, provided by a team of content development professionals, crafts your unique brand story to educate, inspire and reward your customers again and again. We can handle all of your content marketing and multimedia needs with either a turnkey solution, a package of select services,
or a single product.
Media-Star has been providing content marketing to our clients before it was even called content marketing. With our ability to create practically any multimedia asset in-house, we can develop rewarding and memorable content to educate your target audience about your products.
Media-Star evaluates your complete business vertical to determine how exactly a website should perform to enhance your sales, streamline your workflow and provide stellar customer service.
Intelligent SEO copywriting goes far beyond simply writing copy that ranks well in organic search. Our process consists of formulating targeted keyword content that is so irresistible that outside individuals will find it compelling enough to link or share it with their personal and business networks, increasing your trust and authority quotient.
Contact Media-Star Today!
Contact us for a comprehensive 360° solution for content marketing and multimedia needs.
Contact Us!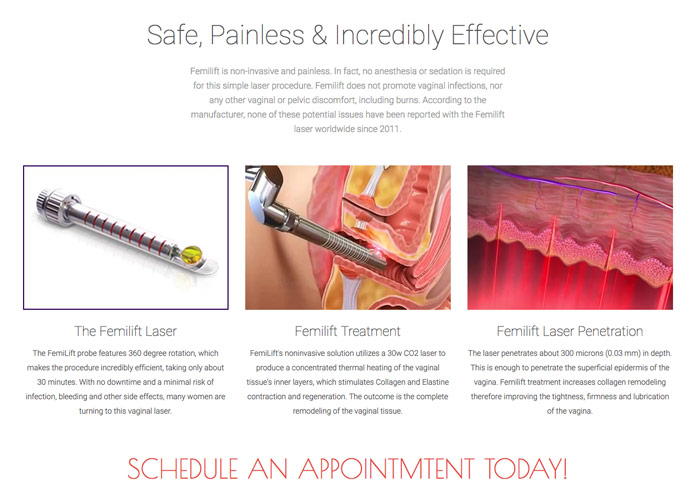 ---
Latest Project:
Media-Star recently completed a search engine optimized microsite for Femilift Long Island NY, a quick, safe, and highly effective in-office procedure for vaginal pain, vaginal atrophy, dryness, recurrent vaginal infections, and urinary stress incontinence. The project consisted of a single page "scroller" – enhanced and amplified for delivery on mobile phones.
Delivered On Time

100%

Delivered On Budget

100%

Responsive Design For Mobile

100%

Search Engine Optimized

100%