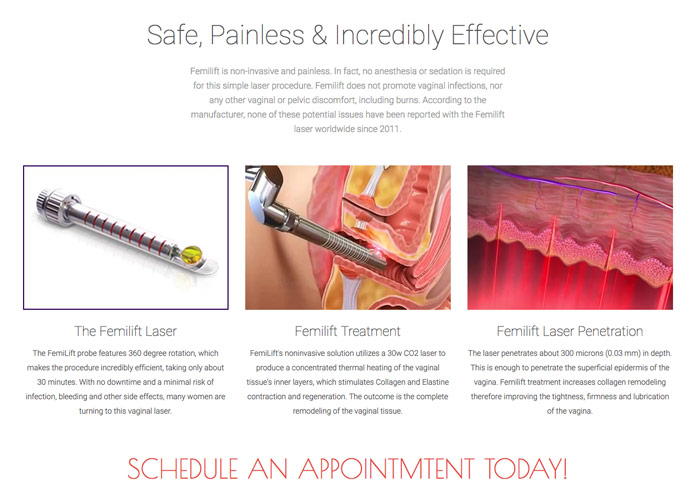 ---
Latest Project:
Media-Star recently completed a search engine optimized microsite for Femilift Long Island NY, a quick, safe, and highly effective in-office procedure for vaginal pain, vaginal atrophy, dryness, recurrent vaginal infections, and urinary stress incontinence. The project consisted of a single page "scroller" – enhanced and amplified for delivery on mobile phones.
Delivered On Time

100%

Delivered On Budget

100%

Responsive Design For Mobile

100%

Search Engine Optimized

100%








Contact Media-Star Today!
Contact us for a comprehensive 360° solution for your web, video, audio and/or multimedia needs.
Contact Us!
Media-Star's approach to website design is different from most other developers. We don't consider a website to be static entity, but a flowing marketing mechanism that constantly drives your business forward. This propulsion is not something that happens haphazardly, or at random, it is specifically calculated from the start to promote your goods or services using our phased approach…
Media-Star's multimedia solutions provide effective marketing and branding for our clients.
Websites, Music Composition, Logos and Graphical Branding, Audio Logos, Training Videos, Product Showcase Videos…
Web Design