What Does Your Company Sound Like?
In today's world of multimedia marketing, it's imperative to stand out in the crowded landscape. Media-Star can develop a comprehensive audio branding strategy for your concern, and create all the sonic assets needed to make your company come to life.
According to the Harvard Business Review: "With most B2B and B2C organizations using virtually the same branding tools, they're arguably seeing less advantage as a result of their efforts — if they're realizing any advantage at all.

To gain [an] advantage on this leveled playing field, there's one powerful branding tool that has been generally overlooked — or perhaps undervalued — by most marketers: sound. With of our increasingly audio-enabled media environment, the strategic use of sound can play an important role in positively differentiating a product or service, enhancing recall, creating preference, building trust, and even increasing sales. Called audio branding, sonic branding, sound branding, or acoustic branding, cognitive studies show that relevant sounds and musical cues can truly influence people in ways marketers want. Some marketers have long employed sound and music as part of their brand experience, including the familiar chime of an Apple Computer launching, the pop of the Snapple lid, and the aggressive howl of a Harley in rev mode."
Listen to the examples of sonic branding above…it's hard to separate the audio from the brand, or in some cases, the brand from the audio.
When you read the word branding most likely you think of visual branding, such as your company's logo. However, when you think of Intel, you hear the company's distinctive three-note chime, which accompanies the logo in every commercial. That simple three-note melody is their sonic brand, and together with Intel Inside, it makes a much more memorable impact.
Sonic branding supports and extends your visual brand with an audio identity.
Consider other well-known sonic brands: AT&T, T-Mobile, THX, HBO, Nokia, Apple, Microsoft, Skype, Southwest, and more…
Now think about your own branding. Your company's logo and colorway is displayed anywhere your business has an opportunity to attract customers. It's on your storefront, website, stationary, advertisements, promotional collateral, anyplace where you're trying to make a valuable brand impression. If you're in business long enough, your customer-base recognizes your logo, no matter where it appears, and associates your products and services with that familiar identity.
A sonic logo works for the benefit of your brand in similar fashion. But instead of it appearing visually, it should be employed every time you have the opportunity to connect with your customer's ears. And these occasions to make a valuable auditory brand impression are only increasing as the multimedia mobile, video and app experience becomes more ubiquitous.
Sonic branding encompasses the development of a complete audio language for your company based on its core values, promise, and personality. Like your company's visual logo, this branding language communicates to your current and potential customers across all touch points: everything from your company's on-hold music, to a custom ringtone, apps, navigation sounds, background retail music, television, and even your company's music theme. It's signature audio content created to reinforce your brand's identity on a deep emotional level. Done correctly, it creates a positive, profound connection between the company and the audio that consumers are unable to separate.
Questions? Contact Us Today To Learn More About Our Music & Audio Services!

Sonic Branding
I'm sure you know what your company's logo looks like, but what does your company sound like? Don't think it's important? I bet you know what Intel's brand sounds like… T-Mobile's? Playstation's? Do you think audio logos are only for big corporations? Think again. A distinctive sonic identity can go a long way to differentiate your company from your competitors. Sonic branding development includes:
» Audio Logos
» Sound Signatures / Themes
» Original Company Songs
» On Hold Music and Sound Design
» Custom Branded Ringtones

Retail Music Programs
A recent study by the Journal of Marketing found that music can increase gross sales by as much as 38% in a retail environment. That's a huge impact. But did you know that music also plays an important role with your employees? The right blend of music fosters a positive work place and increases productivity according to several studies. With this data, can your business afford not to incorporate a Music For Retail initiative? Media-Star's music programs include:
» Retail, Restaurant, Lounge Music programming
» Environmental Sound Design
» Branded Promos
» In-Store Advertisements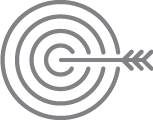 Custom Branded Music Compilations
Branded music compilations position your company in an emotive atmosphere for enhanced customer interaction that goes far beyond a trip to your store, or browsing through your catalog. Our hand-selected on-brand music is seamlessly mixed to convey flow and continuity, while subtly reinforcing your brand's message. A Media-Star custom compilation provides your customers with a memorable brand interaction that rewards over and over. Custom Branded Music development includes:
» Music Selection
» Music Licensing
» Package Design
» Manufacturing
» Distribution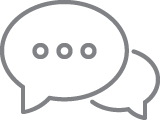 Media-Star can handle your podcast creation from recording to final production. Using the latest audio interfaces, microphones and software, we create a professional, pristine sounding production that will give you a distinctive competitive advantage in the marketplace. Not only do we record your podcast, but we can create original theme music, and provide sound design to make it sound like anything you would hear on broadcast radio.
» Learn More!